Wrongful Death after a Car Accident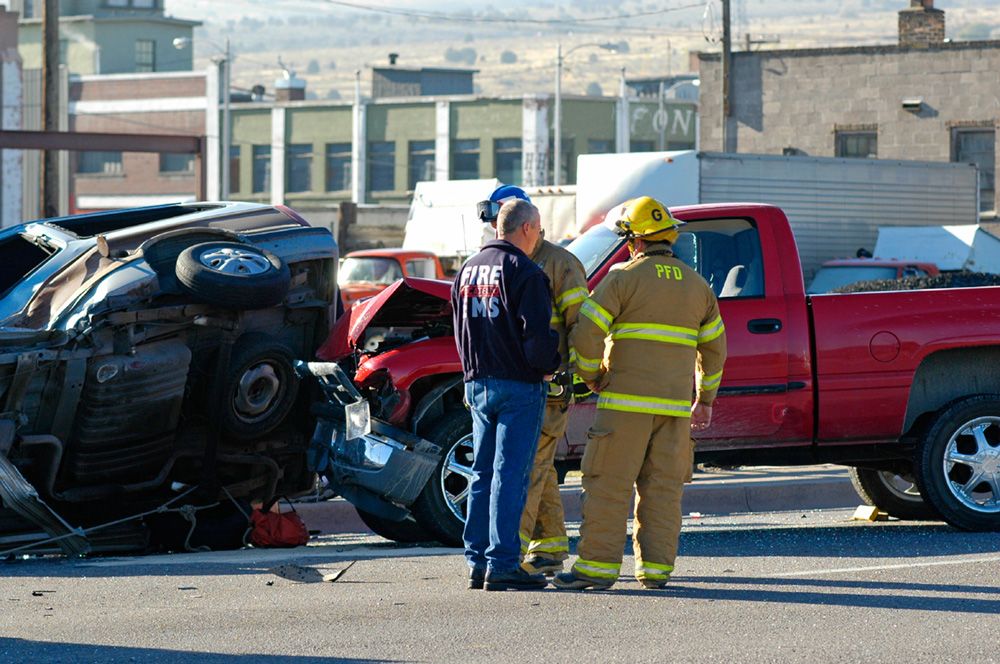 Car accidents are known to be a leading cause of personal injury and financial losses in America. Unfortunately, a large number of car accidents also result in wrongful death. Wrongful death describes an untimely death that is caused by the reckless or negligent actions of another person.
When a wrongful death occurs, surviving loved ones are left with grief and overwhelming emotional and financial repercussions. Attorney Sean M. Burke can assist our Irvine, CA, clients in getting the financial compensation they are due when they lose a loved one as the result of wrongful death after a car accident.
Causes of Wrongful Death Car Accidents
Just as with any other collision, car accidents that result in wrongful death may be caused by various factors. In most cases, wrongful death related to car accidents is not the result of willful, malicious behavior, but rather careless or reckless choices. Some of the most common causes of wrongful death car accidents include:
Distracted driving
Speeding
Driving under the influence
Driving while fatigued
Unsafe lane changes
Unsafe left-hand turns
Proving Wrongful Death after a Car Accident
Wrongful death lawsuits are civil matters, not criminal, so the burden of proof is much less stringent then in criminal proceedings. To prove wrongful death for our Irvine clients, attorney Sean M. Burke must show three things:
The car accident was caused by the reckless or negligent actions of another person or party (whether that be another driver, a car parts manufacturer, or even the city)
The reckless or negligent actions of another person or party, and the resulting car accident, were the cause of the wrongful death
The deceased or surviving family members suffered physical, emotional, or financial damages
Who Can File a Wrongful Death Lawsuit?
Wrongful death laws vary slightly from one state to another. In the state of California, surviving spouses have the first right to file a wrongful death lawsuit. Next in line to file a wrongful death lawsuit are any surviving children, followed by any surviving grandchildren. If the deceased does not have a surviving spouse, or any children or grandchildren, then their parents may file a wrongful death lawsuit.
Damages in a Wrongful Death Lawsuit
Damages in a wrongful death lawsuit are unique based on the details of each case. Generally, wrongful death lawsuit damages fall under four categories: direct expenses, future financial losses, emotional losses, and punitive damages.
Direct expenses in a wrongful death lawsuit refer to expenses directly associated with injuries, medical treatment, and the death. This may include ambulance costs, emergency room and hospital expenses, surgical costs, and funeral expenses.
Anticipated future financial losses usually make up the bulk of wrongful death settlements. Our legal team will help calculate the financial damages associated with the loss of future income and the loss of benefits and any future pension payments.
Emotional damages are another substantial source of loss to consider. While it is not easy to calculate, surviving loved ones have a right to seek compensation for emotional damages, such as the deceased's pain and suffering before the death, and their own loss of companionship.
Finally, California is one of the few states that allows punitive damages in a wrongful death suit. If the actions that led to the car accident were blatantly reckless, punitive damages may be rewarded as a type of punishment to the defendant.
Learn More
If your loved one has been killed in a car accident, you may be due financial compensation for losses related to the accident and death. To learn more about wrongful death laws, contact our legal practice at your earliest convenience, or call (949) 644-3434 to schedule a personal consultation with attorney Sean M. Burke.
Related to This