Bicycle Accident Lawsuits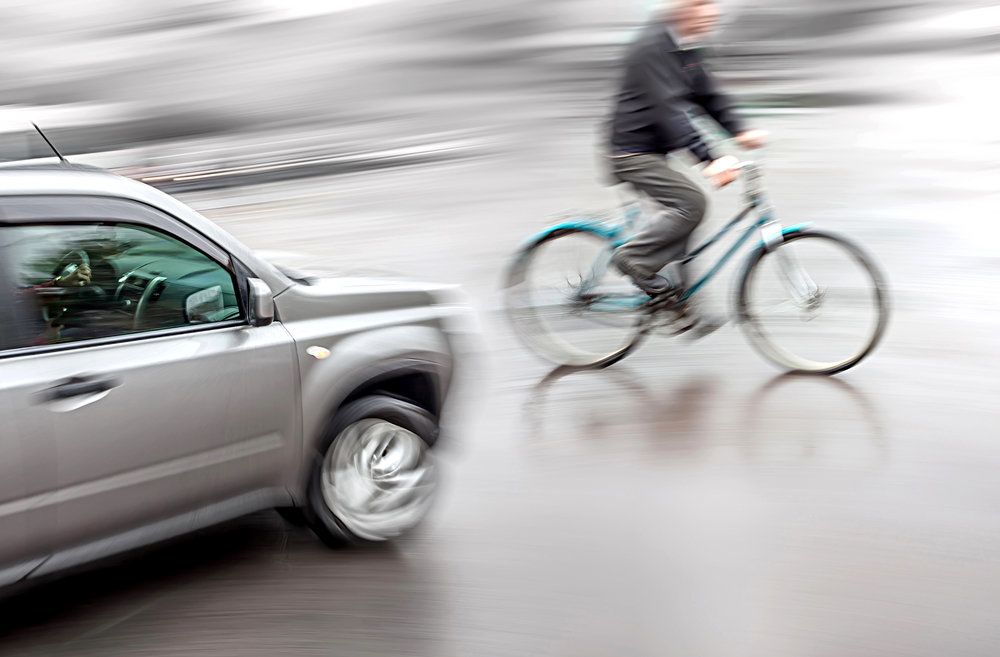 Cyclists can sometimes be difficult to see for drivers in automobiles, so cyclists are at a greater risk of personal injury than others on the road. Many drivers aren't used to sharing the road with cyclists, and some may even think that cyclists should be allowed on the roads. What these drivers fail to realize is that under California law, cyclists are provided the same rights as automobile drivers. So what happens when a bicyclist is involved in an automobile accident? To learn more about bicycle accident lawsuits, contact our Orange County, CA practice today.
Who Is at Fault?
Determining who is at fault in a bicycle accident is similar to determining fault in an accident involving two cars. Because cyclists are subject to the same laws as drivers, you need to follow the laws or the road or you may be found at fault for the accident. Liability is based on who did what, and when. The automobile driver may be found 100 percent responsible, or the driver and cyclist may both be found partially liable.
What to Do after an Accident
If you have been involved in a car accident while riding your bike, you should take the following steps to assure your case is handled correctly.
Call the police - This is the first thing you should do after any accident. When the officers arrive, be sure to mention any injuries, even slight ones. That pinch in your back today could have you bedridden by tomorrow.
Acquire driver and witness information - Write down the driver's name, phone number, and insurance information at the very least, or take a picture of his insurance card and driver's license. Also, collect the name and phone number of any witnesses, so they can be contacted later if necessary.
Write everything down - As soon as you have the chance, write down every detail you can remember about the accident. Write down what happened and how it happened. Record traffic, weather, and road conditions. The more details you have, the better. Take photos on your cell phone, if possible.
Seek medical treatment - If you are not taken to the emergency room after the accident, make an appointment to see your primary care physician as soon as possible.
Preserve evidence - If any pieces break off of your bike, keep them. Take pictures of the scene before anything is moved.
Do not talk to insurance adjusters - Their main goal is to pay you as little as possible and settle before you hire legal representation. Studies show that insurance companies typically end up paying out more on cases when an attorney is involved.
Document your injuries - Keep track of your daily struggles with injuries. If it hurts your back to bend down and tie your shoe, write it down. This documentation may be important later in your case.
Call an attorney - Having an attorney with experience in navigating the laws surrounding bicycle accidents will give you the best chance at receiving the maximum value of your case.
What Else Should I Know?
The statute of limitations on a bicycle accident is two years, so if you are going to file suit, you must do it in a timely manner. Cases involving bicycle accidents can take anywhere from a few months to a few years.
Contact Us for a Case Evaluation
If you have been in a bicycle accident, be sure to follow the steps laid out here, and contact our legal office as soon as possible to schedule a case evaluation with one of our attorneys. The consultation is free, and we will work to get you the maximum value available.
Related to This